Welcome Page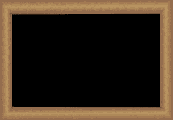 Greetings Sinking Fork families! I will be your child's 2nd grade teacher this year. My planning time is 9:00-9:45 a.m. If you need to contact me, please feel free to do one of the following:
Enter this number 81010
Text this message @mrssimsmat
We are going to be
successful this year. Families, I encourage you to stay involved in your child's education as it makes a positive difference to have support from you. Alone we can do so much, but together we can do so
much more.
Thank you for sharing your child with me!
If you have any questions or concerns about content on this page, please call the school for more information.